Summer style is the best; it's effortless, you don't have to worry about lots of layering, and blue and white look forever chic and pulled together. Well that is when you're not sweating to death (seriously, it already hit 100 degrees here in Florida last weekend).
This outfit is the perfect example of an easy summer uniform. Grab a pair of well-fitting white denim in pants or shorts, a pretty blue & white blouse, and sandals, or in this case, blush scalloped espadrilles. I wore this outfit while in Charleston and grabbed my army green cargo jacket when it got chillier. This blouse is now available only in limited sizes so check below for lots of similar options, all under $100. There are so many modern, beautiful blouses available right now, many with a special detail like a cold shoulder, a bow, embroidery or lace, that you can't help but feel smokin' while wearing.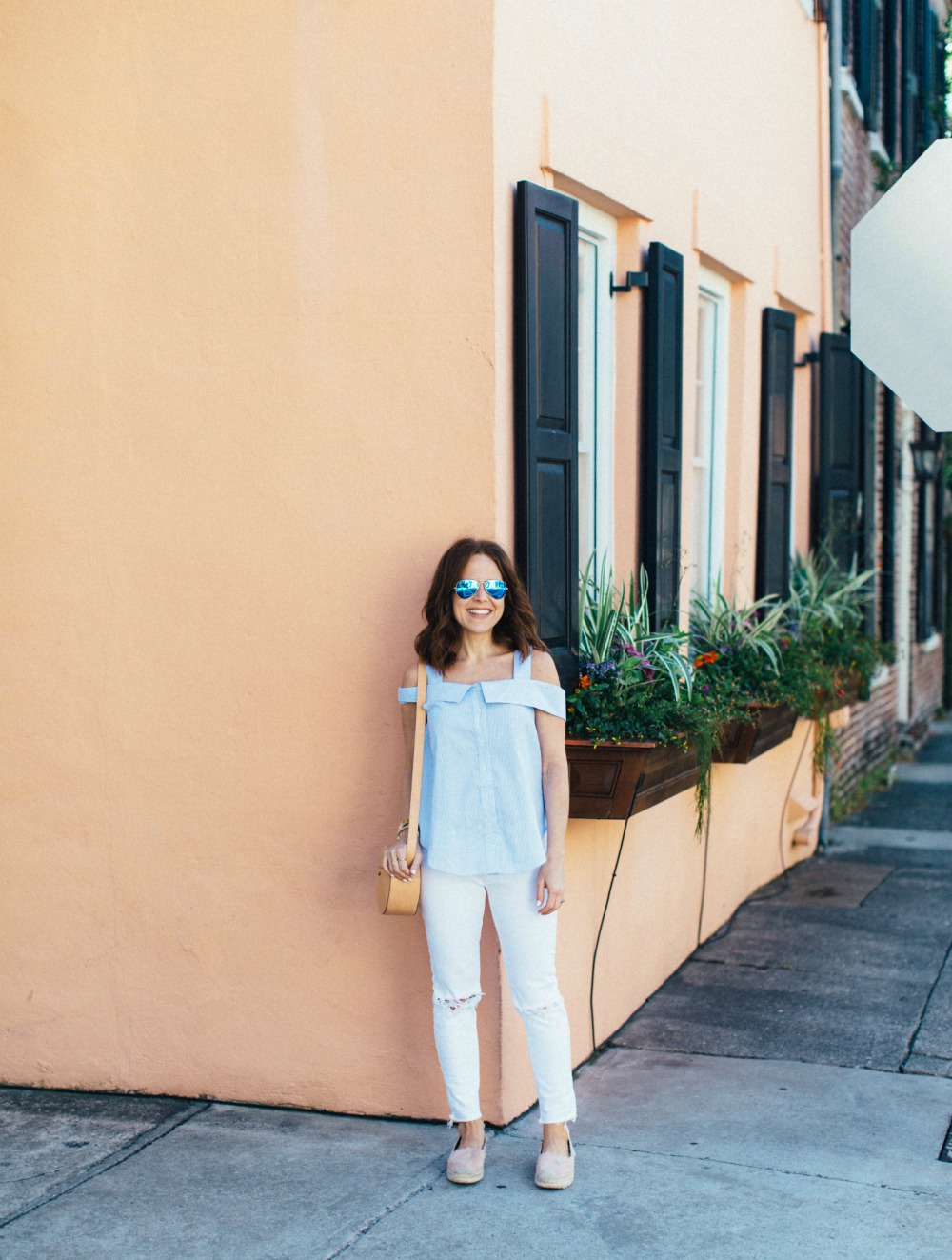 To dress up this exactly outfit, I'd give my blouse a half tuck, and put on my favorite hot pink heels and fun earrings. That's it!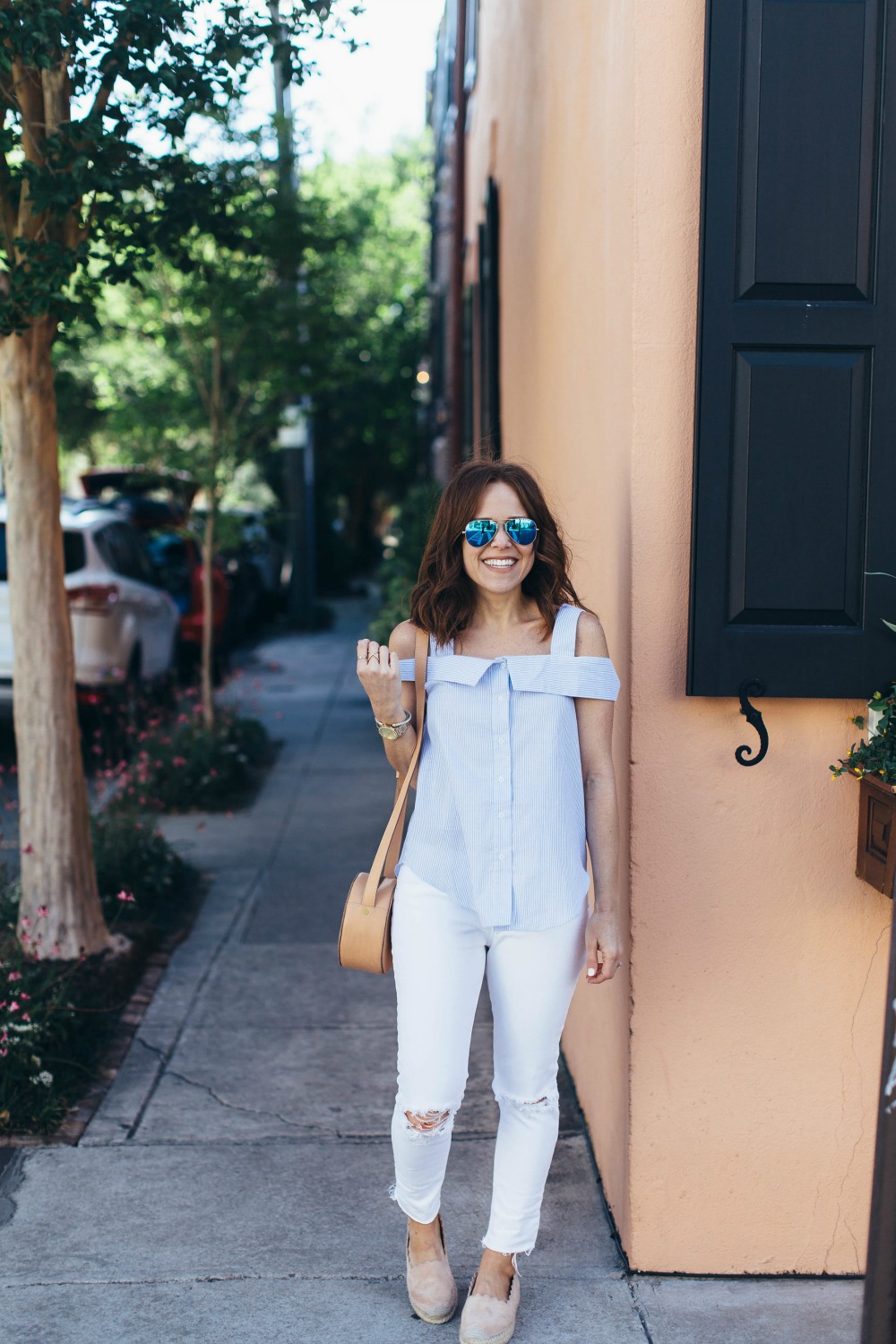 PS: These J. Brand jeans are at least a few seasons old… I hemmed forever ago but I never wore them because they always felt a bit too long. So before Charleston, I tried the jeans on, cuffed them to where I wanted them (just above my ankle), took them off, grabbed the scissor (make sure it's super sharp) and cut. Super easy, and on-trend with the distressed hem…. wash once to get the frayed edges. I was nervous and promise you awful when it comes to DIYs but if you're not wearing the item — whether it's designer denim or not — it's worth nothing to you; might as well play around with an update (or donate).
GET THE LOOK:
Blouse: English Factory
Denim: J. Brand (old; similar here or here)
Espadrilles: Crown Vintage (in black, or love this espadrille in blush)
Purse: Madewell c/o Shopbop or here (also available in black)
Ring: BaubleBar (also in silver and rose gold)
Sunglasses: Ray-ban
CHECK OUT SIMILAR BLUE & WHITE BLOUSES