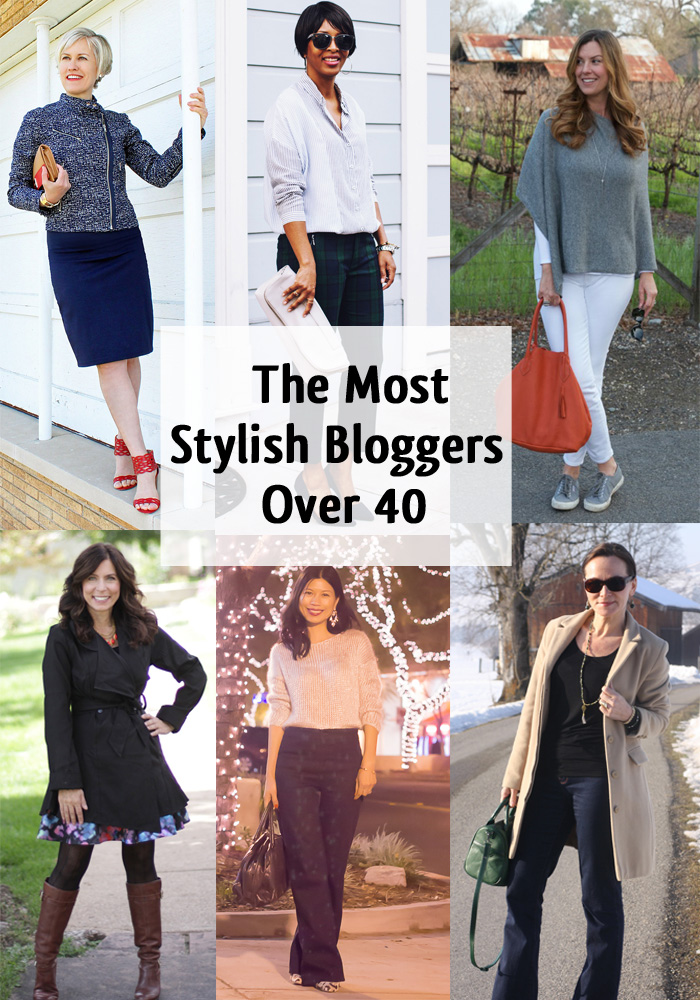 When it comes to style, there's no age when most women say, ah, forget this. We always want to look our best. Based on the popularity of TAGG's recent Style Bloggers Over 30 post, it's clear there are a lot of women like me, and those one, two and three decades older who are flocking to the internet, yet seemingly feel disconnected to the gorgeous, albeit younger style bloggers. That over 30 post was such a hit, and was a learning experience on my end to see how many readers TAGG has in its 40s and 50s (hi!), logically asking for a post with over 40 blog recommendations.
There are so, so many gorgeous women in the over 40 category who are sharing their personal style, inspiration and much more. Check out our list below of 16 stylish women over 40 who are regularly dishing out great style inspiration, outfits and lots more related content.
Mama in Heels
Wardrobe Oxygen
Not Dressed as Lamb
Already Pretty
Amid Privilege
Mrs. American Made
The Rich Life on a Budget
Grit & Glamour
Lady of Style
40 Plus Style
JoLynne Shane
What Lizzy Loves
J'Adore Couture
Unne Femme d'un Certain Age
Girl of a Certain Age
Mz Savvy Style
The Online Stylist
Know others? Please, please leave their name in the comments section below. And if you're on the hunt for more, seek out blog rolls (i.e. a list of a bloggers favorite reads) of your most beloved bloggers… such good intel into like-minded and like-styled ladies.