Stripes, a 90's vibe + Target = obviously this lightweight ribbed sweater is a winner!
The 90's is back big time when it comes to style (I've seriously seen what looks like the Clueless costume closet in stores!), and it's been fun to play with pieces similar to what I remember growing up with. Anyone else have fond memories?
I know this post isn't technically about "fall in Florida" but it totally works; this is a sweater but barely — it's so incredibly lightweight, and can easily be worn casually as I'm showing, or with black wide leg pants or crops, a tailored skirt, black denim & booties for date night, the list goes on and on.
By the way, these jeans are magical… and from Abercrombie! Crazy, right?! I kept seeing bloggers wearing Abercrombie so I checked out the site; really, really good finds and mostly all 40-60% off right now. Trust me here. I highly suggest this henley ribbed sweater (got it in small and I'm obsessed; you'll be seeing it here a lot very soon! I tried on the Old Navy one and this one is way better quality) and here are my other Abercrombie favorites worth trying on sale:
Striped Ribbed Sweater:
By the way, these jeans were about four inches longer, also with a distressed hem so I just took a scissor to them! Try doing that to jeans you also have sitting in your closet… the cut hem instantly gives them a fresh feel.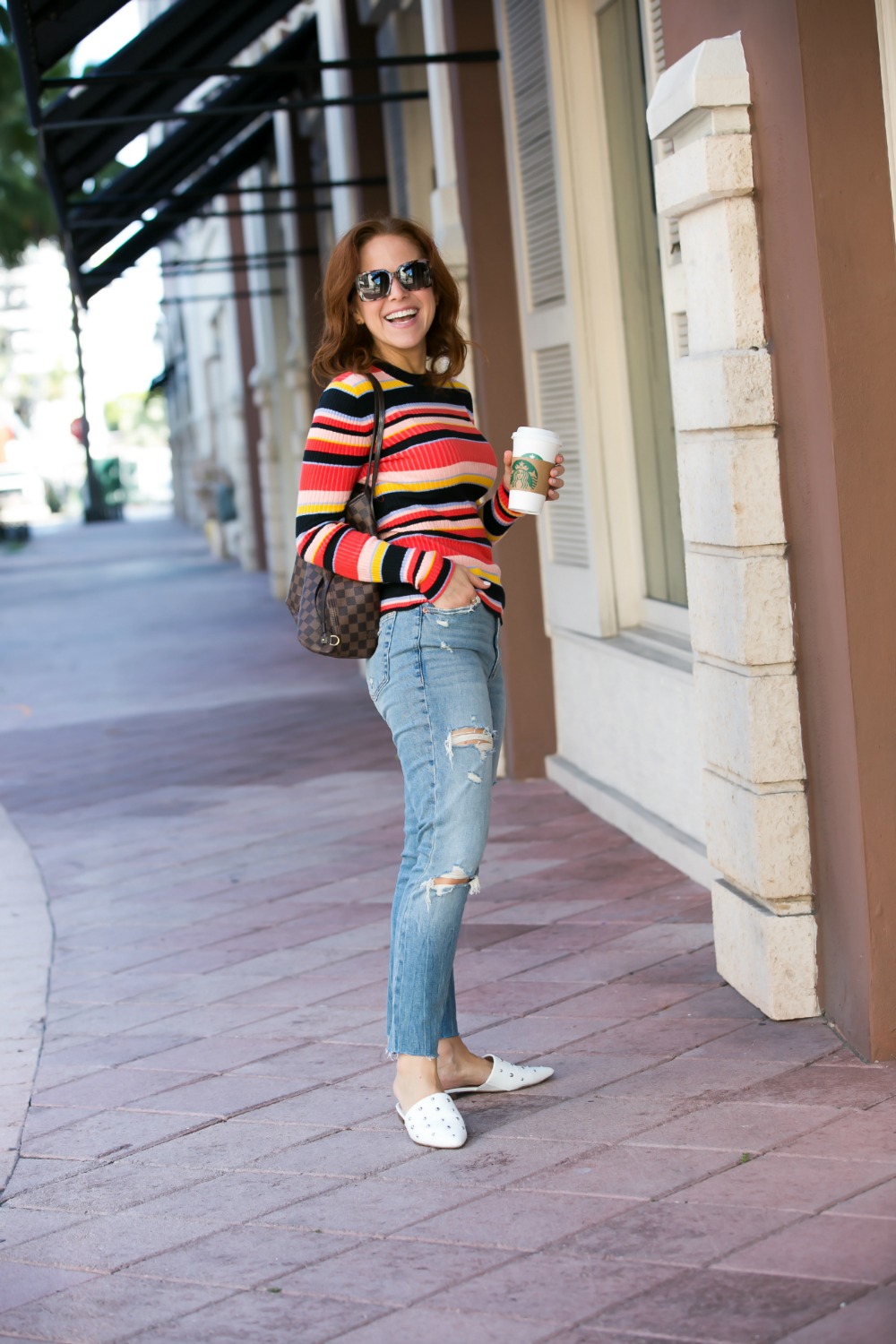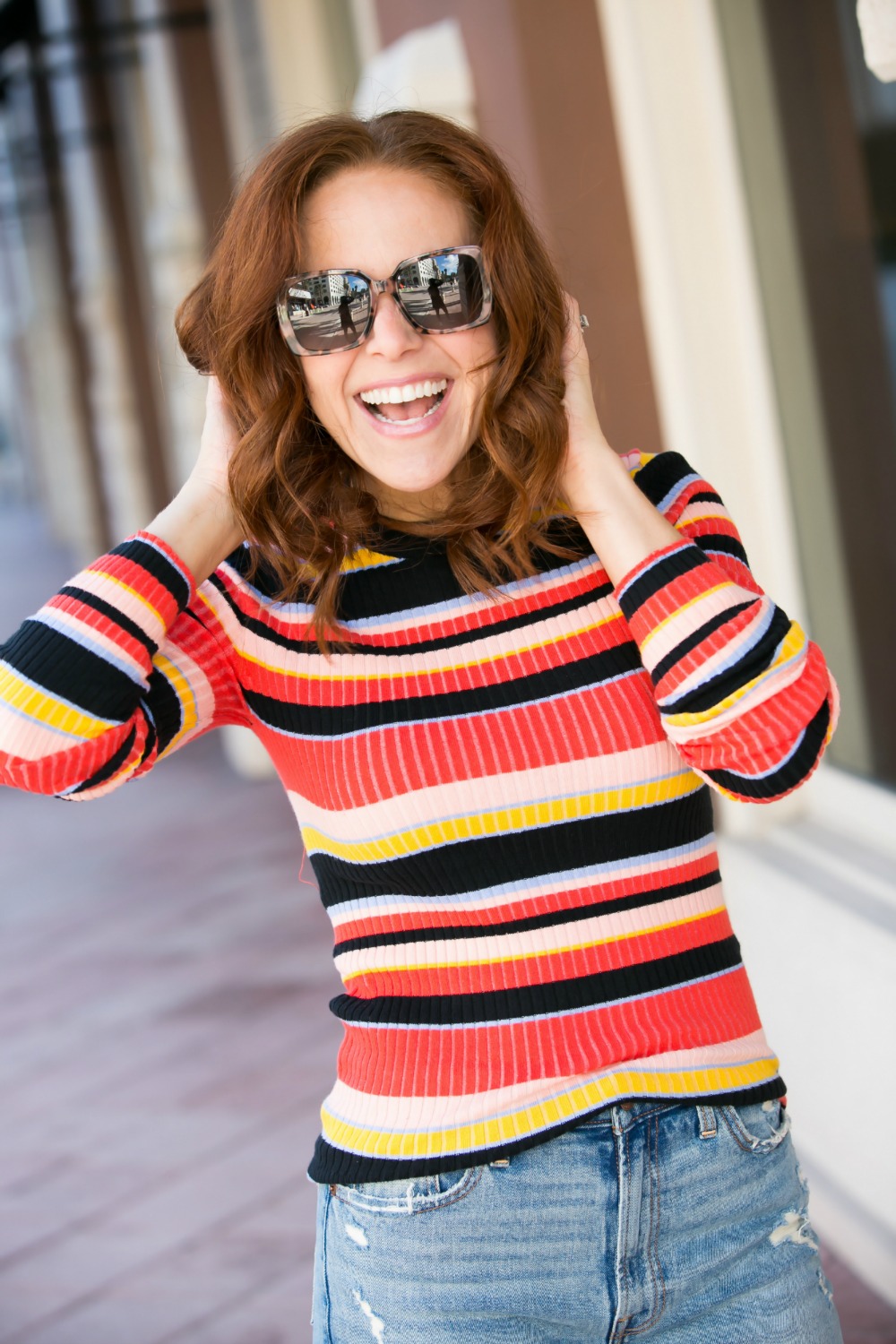 GET THE LOOK
Denim: Abercrombie (newer version here)
Slides: A New Day via Target (also in black)
Purse: Louis Vuitton neverfull
Sunglasses: DIFF (on sale)
Loving this ribbed sweater feature? Take a look here for more of my style favorites!
photo credit: Heather Holt