Confession: I can get super stressed about hosting a formal dinner party so I love how the summer months take so much pressure off. I love entertaining, especially when it's casual, unfussy… and outdoors so less mess, too!
For a fun backyard twist, invite friends over and create a make-your-own burger bar. If you know me, you know my love affair with cheese. I'm excited to partner with Castello cheese this summer to show you how to create a burger bar so you and your guests can easily take a ho-hum burger to the next level.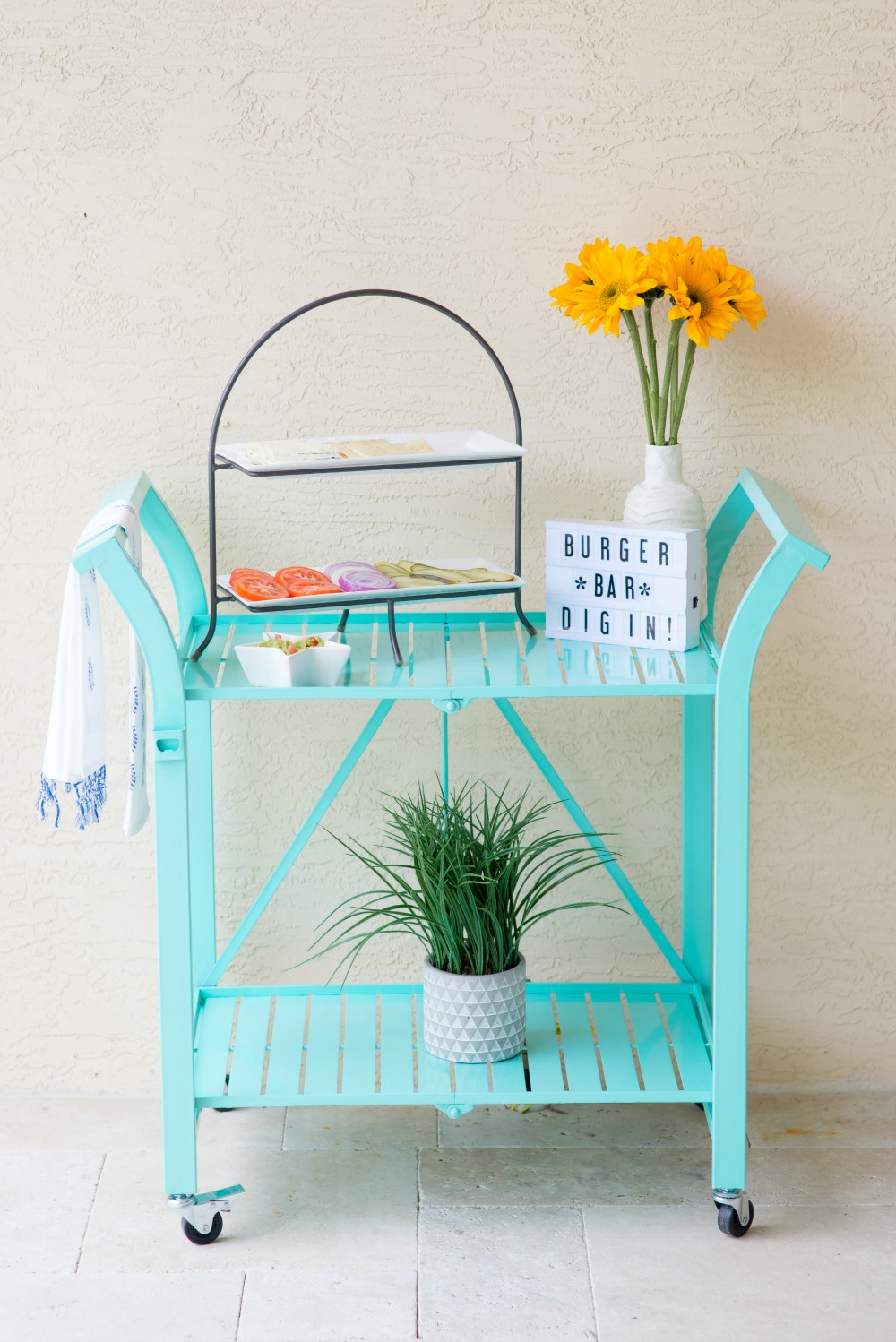 What to put on your make your own burger bar
First, your burger bar can be as basic or elaborate as you'd like. For example, consider staples like tomato, onions, lettuce and pickles, plus extras like guacamole, bacon, grilled or fried onions, fresh arugula and mushrooms.
It's super steamy here in Florida, so I find it easiest to take 20-30 minutes to prep the make your own burger bar platters. This way, it's easy to bring out as you start grilling the burgers. Plus, someone's always early… this way you're ready to enjoy as your guests arrive.
Now, it's time for the best topper. Cheese! Can you tell I love my cheese?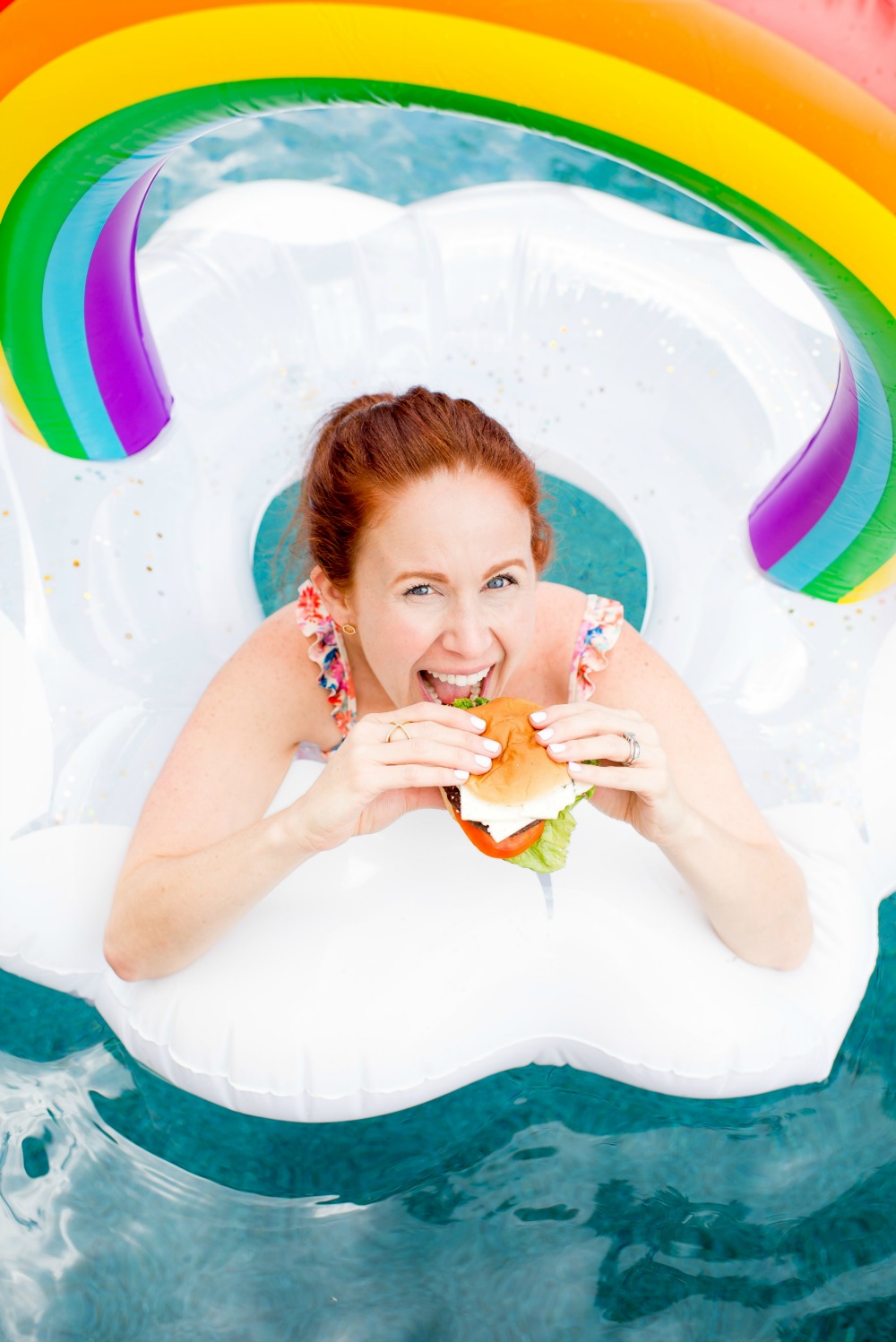 On my burger bar, I featured Castello's Mature Chedder Slices, Mature Cheddar with Cracked Black Pepper, and its Burger Blue slices, the latter being my favorite. Blue cheese on a burger is awesome, but it can be a hassle to work with. Enter these genius, and super yummy slices (they're equally fun for grilled cheese and veggie burgers, too!).
I'm fairly picky when it comes to cheese, especially pre-cut slices, because they can be dry or not as flavorful. Before partnering with Castello, I tried a huge sampling (tough work, I know!) to be sure I am only recommending what I'd serve to my friends and family. The wholesome ingredients, focused on quality and yummy taste is immediately evident.
Plus, one gourmet slice made me feel like my entertaining work was done — super impressive since I only had to take it out of the package! Is it weird to say that this cheese looks really pretty to me. 😉
To learn more about Castello or to find it near you (I grabbed this at Publix), go to Castello's web site. While you're there, be sure to check out their recipe page for additional inspiration.
This post is brought to you in partnership with Castello cheese. All opinions are 100 percent my own.