Today's post is sponsored by Mirum Shopper. As always, all stated opinions are my honest thoughts.
I'm such a fan of beauty gift sets around the holidays. It's the best time to take advantage of deals when brands bundle favorite products, or to sample new products. I always find brands usually like to make holiday packages around their favorite products so whether I'm gifting it to someone else, or treating myself, I'm nearly guaranteed a winner.
This holiday season, I'm sharing two favorite holiday gift sets that in addition to being perfect $15 gift buys or stocking stuffers, I actually love, love them for my house guests.
Have you ever been to someone's house and you swear that conditioner in the shower is no less than seven years old? Seriously, I've been there.
Check out this amazing set by Dove, which is under $15!, I found at Walmart. The dry shampoo is among the best around (I might have to steal this from my guests!), and the body wash is so hydrating. While it came in a pretty box that could be easily wrapped, I decided to repackage the set (I found this cute box at Walmart!) to display them for visiting fam & friends. I know it's always fun to try new products when I'm traveling so let your guests do the same!
I know I would love to visit a friend's house and see this on my bed. I love this way to give the gift of style. Package it with a few other treats — some chocolates, a bottle of water, even a magazine and a pretty tray to keep their jewels at the end of the night — for a fun, useful surprise. Last year I purchased this wooden tray that I now keep on the guest room bed and it's always so handy.
Another favorite is this Axe Holiday Gift Set for men. My husband can be impossible to shop for and he loves when I get him all of his toiletries. Anyone else with me here? Now I've loaded up on four full-size products that he'll love, along with a cool two-tone grey travel case… isn't that cute? That's one of those things you never want to spend money on but totally wish you had when it's time to travel. That will come in handy! Did I mention the set is also and under $15 (valued at $26)?
For this Axe gift set, I picked up the Apollo scent, which has this masculine yet crisp/sweet fragrance. A little hard to describe but I absolutely loved it… wasn't at all overpowering, which is typically a huge deterrent for me.  If you wanted to gift more, add in a loofah and razor to complete the gift.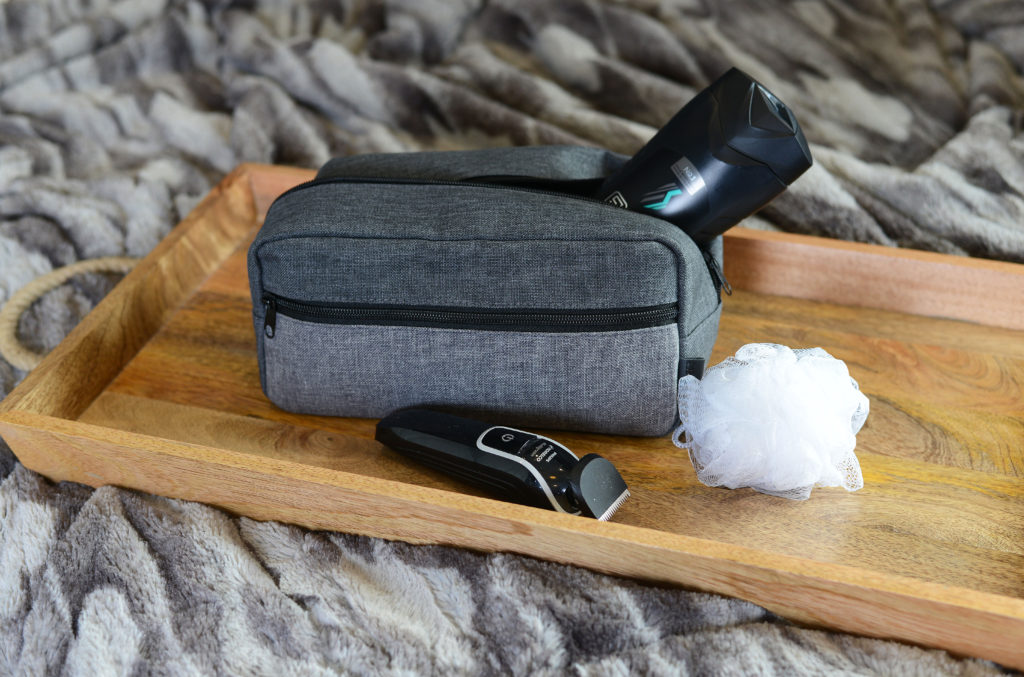 Walmart has more than a dozen of these beauty gift sets from a range of brands available so you're sure to make any last-minute holiday shopping way easier. (Thanks, Walmart!)… or like I said, a little convenient, cost-saving gift action to yourself. I won't tell. 😉 Plus, it's way more personal than a gift card; who doesn't love the gift of style? Find these Unilever Holiday Gift Packs available at Walmart.