Hey all! Just popping in to share photos from a festive shoot that never ran here. I mean there's sequins and references to rose so it's absolutely appropriate, right? Totally. I borrowed this amazing sequin blazer and tee, now sold out, from one of my local favorites, Unhinged Boutique. Girl has got the softest cotton and cutest pieces at a great price (I just bought this in red & this in navy). She's not paying me to say it… among my girlfriends, she's become a go-to for affordable, on-trend (but not trendy) apparel. Worth a look! 
PS: so this paper is marble print but because the lighting was so terrible (which is why these initially didn't run) it's so hard to tell. Such a shame because in person the marble print from Perro Paper Co. is so gorgeous and luxe.
An outfit like this is perfect for a casual night out or in with girlfriends or couples. The sparkles add the shimmer, without feeling like you got dressed up — I'm essentially wearing a tee, stretchy denim & booties. Super easy. Could add a glam necklace if you wanted to little extra glam!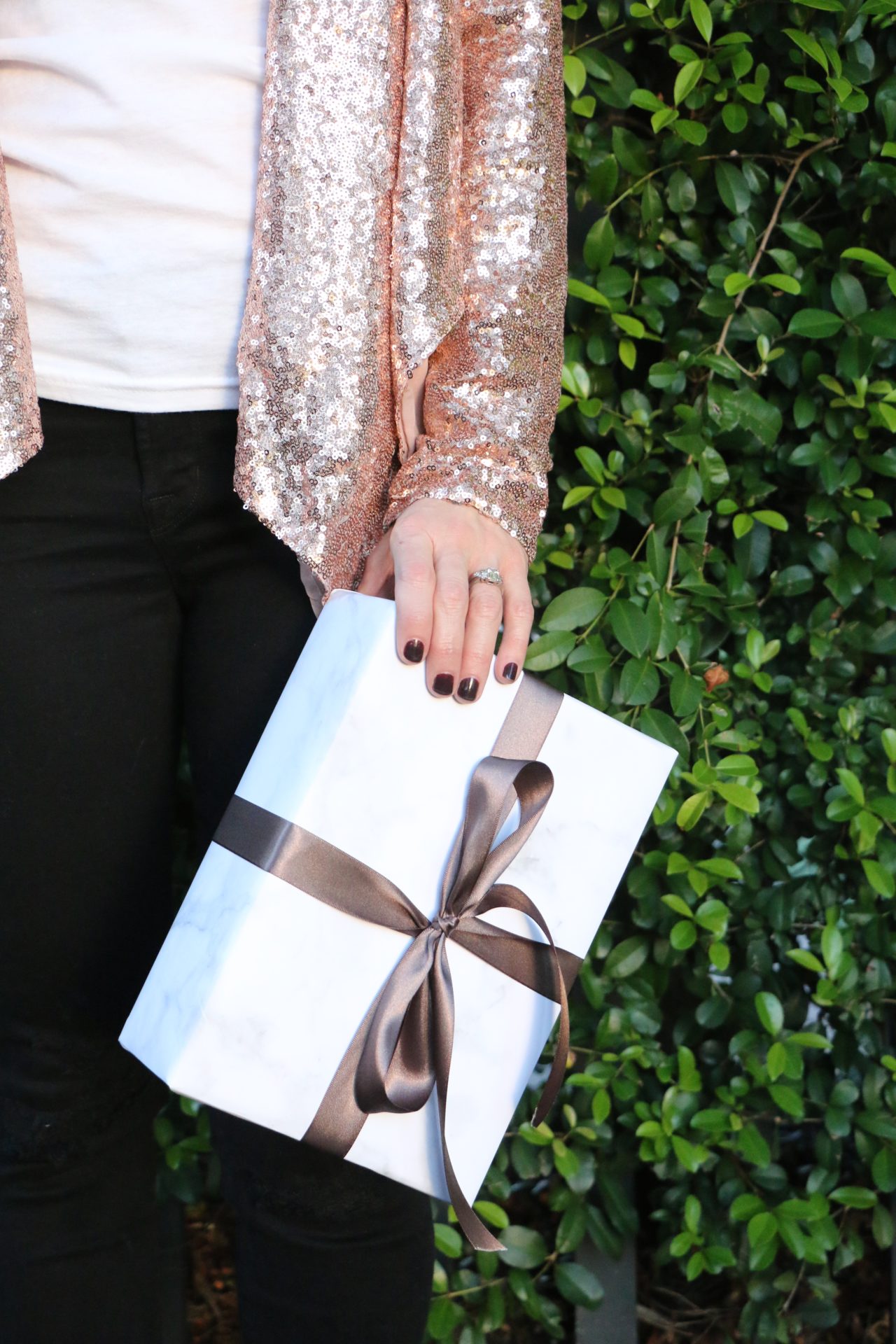 Blazer: Unhinged Boutique (similar here and here) // Tee: Unhinged Boutique (sold out; similar here or here) // Denim: J Brand (look for less) // Boots: Kork-Ease // Watch: Michael Kors (sold out; similar)

Happy holidays, all, and thank you so much for stopping by. It's been an incredibly hard month dealing with personal matters but having this creative outlet and all of you is such a gift. #grateful