You might remember this post where I more causally styled a pair of wide leg crop pants, and this style inspiration post featuring lots of women showing how they wear the cropped pants trend.
Well, I'm back with another pair because this girl at a staggering 5'3 (!), can't be stopped… and this time it's for work wear! Every time I wear a pair of black cropped pants on Instagram (that sadly sold out so fast), I get so many questions about them. It was also love at first site for this pair twith a modern take on a typical work trouser in the Talbots catalog I . Chic, classic yet modern and stylish. (And I suppose a little extra ventilation since Florida refuses to cool down!).
There are a few key tips when wearing cropped trousers:
Be sure they are not too short… or not too long. Too short and it's like capris (you don't want that), and too long and it can make your legs look stumpy (don't want that either).
Keep proportions in check. You don't want your top so long that it visually shortens your legs. I first ordered this adorable scalloped sweater in a regular size… looked cute but it was just too long. This petite version, which works well with my other pants and higher waisted denim too, provides the perfect balance.
Show off your waist. Want to wear a more over-sized top? Tuck in the front! Even if you don't want to tuck in the entire top, show off the waist, which automatically shows off more of your leg line… you want that.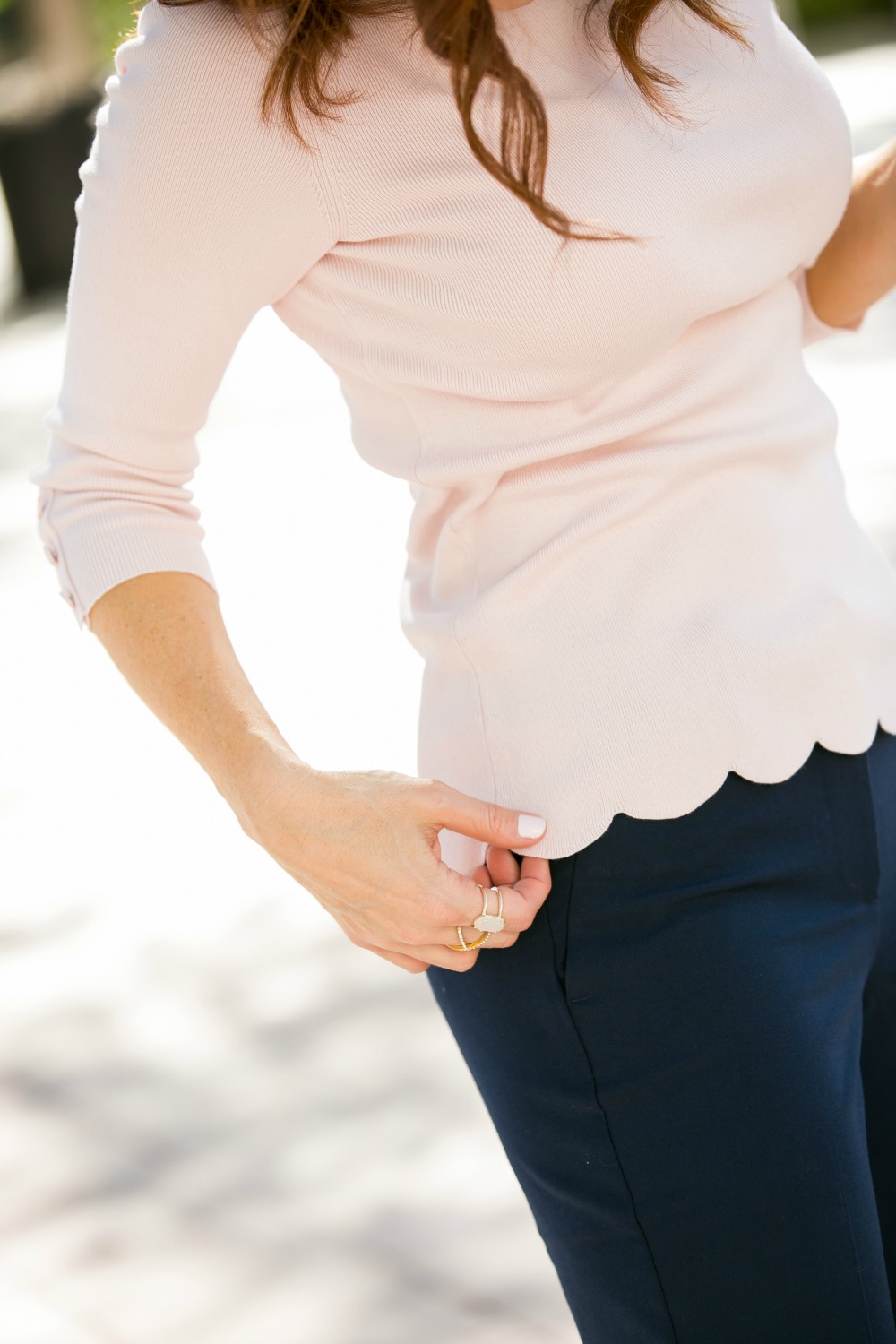 How gorgeous is this silk scarf by the way?! In celebration of Breast Cancer Awareness Month, Talbots partnered with five amazing female artists to design a limited edition silk scarf collection, with each inspirational scarf telling the story of strength, courage and hope. Best of all, 20% of the proceeds will be donated to the National Breast Cancer Foundation through the month of October.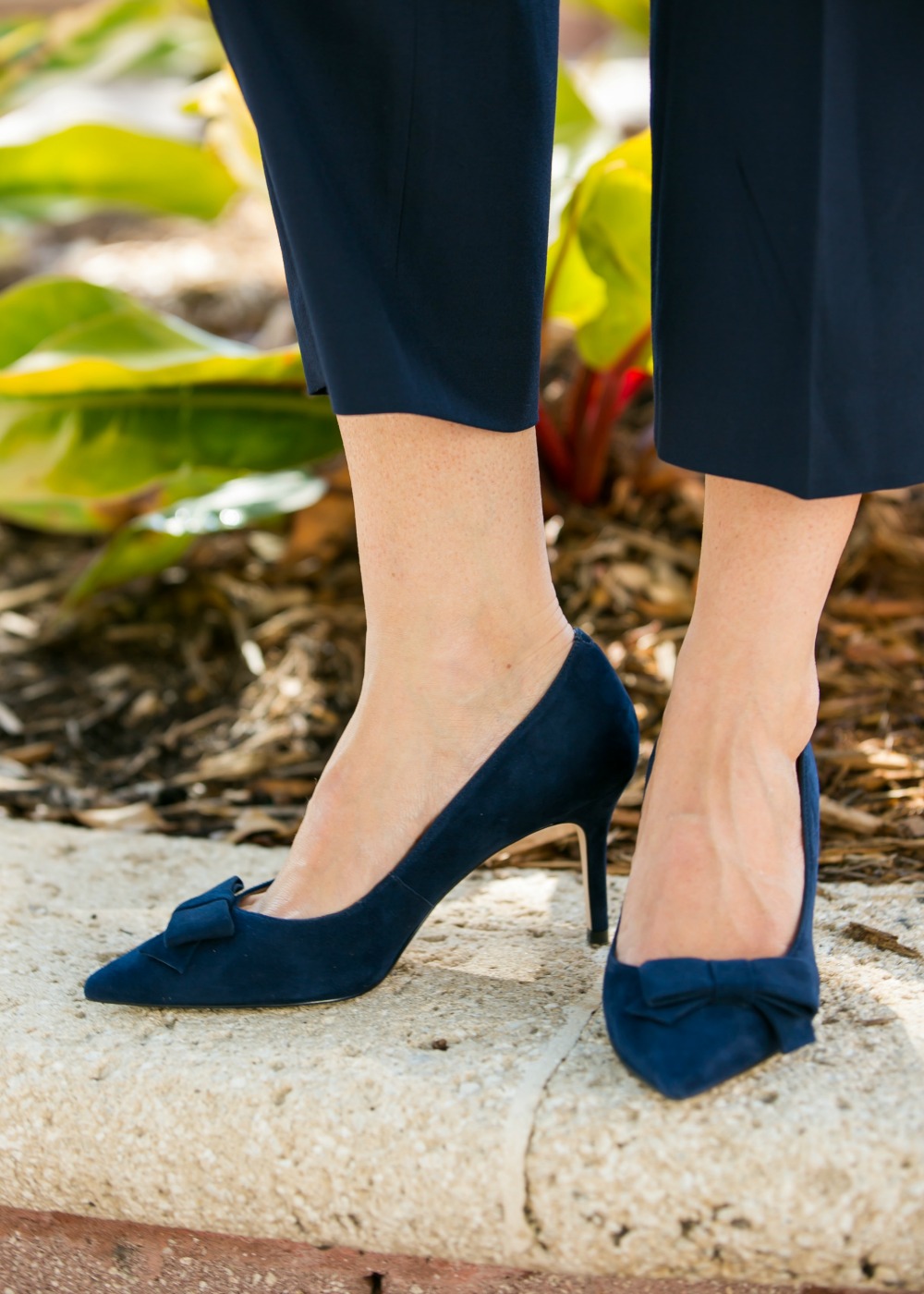 OUTFIT DETAILS (c/o Talbots)
Sweater (runs big; wearing PXS) // Pants (wearing 2P) // Heels // Scarf
Talbots has 30% off all pants, accessories & shoes. Here are some of my favorite pieces:
photos by Heather Holt