My love for finding fun fashion on Amazon is growing by the second… and it seems like you all are feeling the same. As I've mentioned in previous posts, Amazon is really stepping up its game, creating in-house brands and also providing a platform for all sorts of brands — from names you know to ones we definitely don't.
I'll be sharing next week some of my favorite spring Amazon picks — there are SO many good ones!! — however this casual dress is such a gem I couldn't wait to share it. So what makes this spring dress great? It's under $20, has pockets (the best!), and comes in about a million colors, and even a long-sleeve option! Sometimes it's fun to have major statement pieces, and other times, you just need that piece you want that casual piece you can mix up every time you wear it.
So let's talk versatility with this dress, or a similar one you might have in your closet: Wear it with sneaks to the greenmarket, with wedges to a girls night out, for run errands with the kids, layer on a denim jacket, wear big earrings, layer on a long necklace… you get the idea. There's a million ways to mix and match a spring dress like this.
OK, accessories! I got these wedges last year and OMG, I've worn them so much already and they're so comfy (plus I'm clumsy so no heels = win!) that I'm debating a second pair in another color — they come in five or six colors and I'm totally in love with the white or blush pair. If you only get one pair of wedges for your wardrobe I highly suggest these (the reviews will attest to the same). I also wear them often with denim, maxi skirts and wider leg cropped pants. By the way, I can't attest to the quality but Walmart has a nearly identical pair for under $20!
And, I got this fun rattan and tassel purse before my trip to Punta Cana, and as you can see from my vacation outfit diary, I wore this purse and the wedges with just about everything. I love how it adds such a fun pop to every outfit. If you have a rattan or wicker purse, or really, any purse, add a tassel accent … so cute!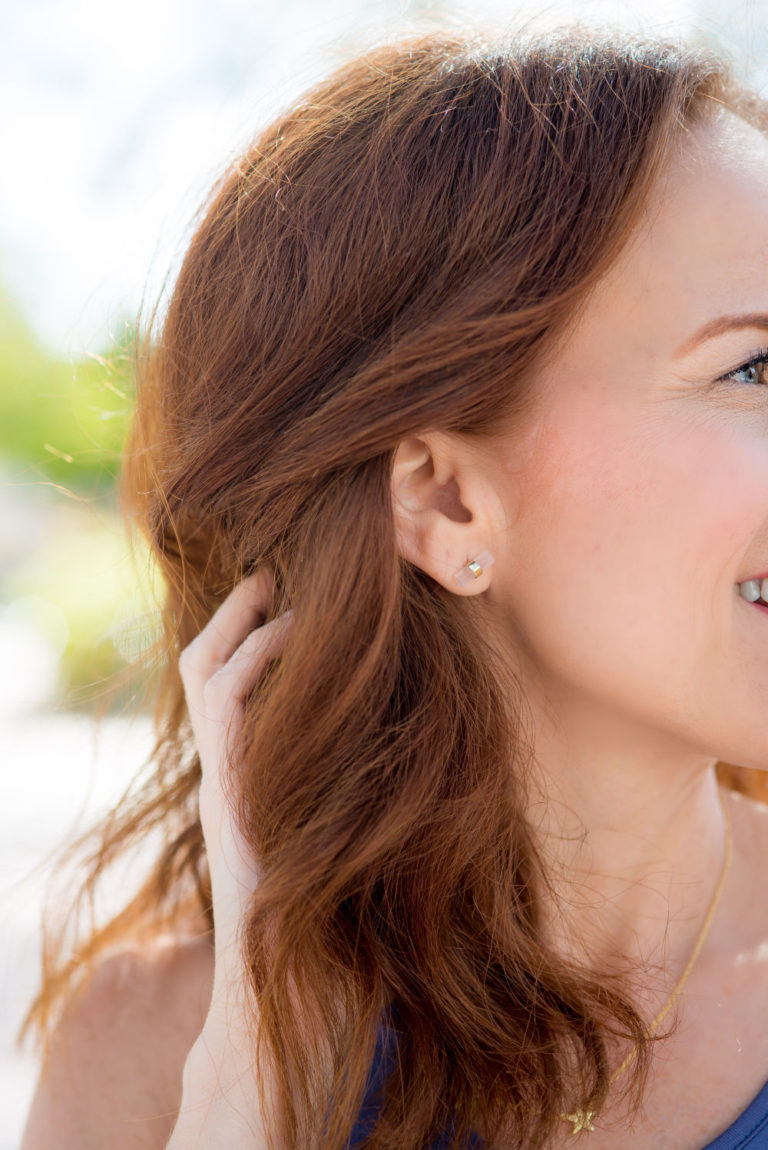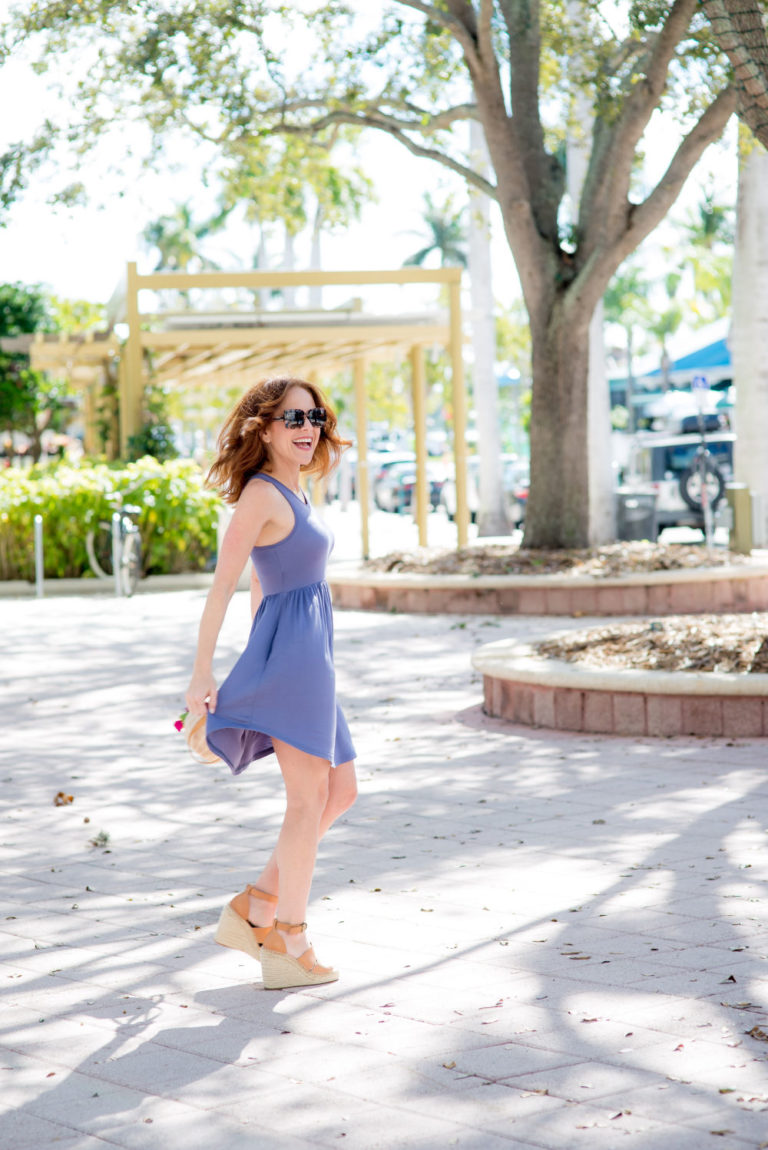 SPRING DRESS OUTFIT DETAILS
Spring Dress: Amazon (wearing XS)
Wedges: Treasure & Bond (look for less)
Purse: Nordstrom
Earrings: c/o Splash Jewelry (get 15% off your purchase with code THEMODERNSAVVY15; I wear this ring daily)
Necklace: Gorjana
photo credit: Erica Dunhill