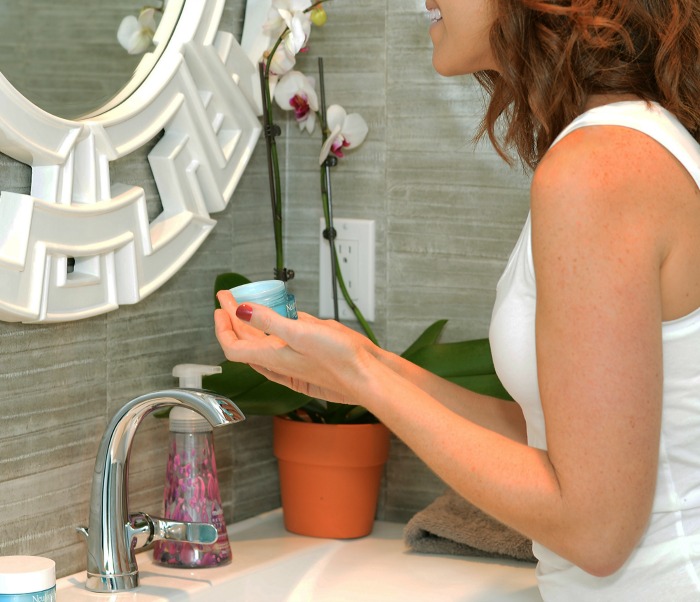 I feel like I'm in this weird in-between skin age where I'm not the acne-prone teenager and I'm not quite in the "older adult" market either. Don't get me wrong: in the past year, I swear I'm seeing wrinkles that seem to appear overnight, most of which I'm cool with because they're signs this girl is doing a lot of smiling and laughing, but I also don't want to be 10 years older with deep wrinkles I can no longer prevent.
My skin can be very temperamental, getting dry or flaky, and so many of even the gentle eye creams have irritated my eyes. At the same time, dealing with makeup, air pollutants, humidity and sweat also impact my skin.
Experts say hydration is key; after all, your skin is your largest organ, and they're totally right. To up my game, I teamed up with SheSpeaks to test Neutrogena's new Hydro Boost Collection, which is supposed to offer mega hydration to our skin.
I tried the four products above, my favorite being the Hydro Boost Water Gel formulated with a unique hydra technology that's said to quench the "thirst" of dry skin. The cool gel texture quickly absorbed into my skin at night and in the mornings, and my skin has felt super hydrated (no dry spots!). Similarly, the Hydro Boost Gel-Cream Extra-Dry Skin comes in handy for those days that call for something more heavy duty. Plus it doesn't contain fragrance, dyes, and oil.
I liked both equally, in fact more than the SPF version since my CC cream has a SPF anyway. Both non SPF versions worked liked gems under my makeup (and I didn't have to wait ages for it to absorb).
I'm also a fan of the new eye cream and plan on continuing to use it to see how it works over the course of the next 30-60 days (I've been testing it for two weeks so far). This fast-absorbing eye gel is formulated to boost moisture and provide lasting comfort to the skin around your eye area. Seeing that it's also oil-free, fragrance-free, and dye-free makes me very happy. Even the most gentle eye creams have caused me irritation and watery eyes; this one is working like a gem.
GIVEAWAY!
The products are under about $20 each, and now, you have the opportunity to test the entire Neutrogena Hydro Boost Collection for free!  You can receive all 4 products by simply leaving a comment below about how you prepare your skin for cooler temperatures. I'll pick a winner randomly by Oct. 10, 2016. Giveaway open to those in the United States.
In partnership with SheSpeaks & Neutrogena. Photography by South Moon Photo.